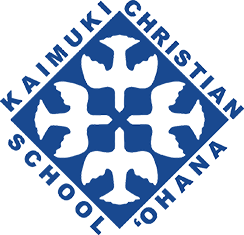 Philosophy of Education
Philosophy of Education
To achieve its mission, KCS incorporates into its educational program Biblical values and perspective through teaching and example, curriculum, morning devotions, and weekly chapel services.
We believe a safe, caring environment, cooperative living, creative activity, and a sense of achievement are necessities in a child's process of maturation.
KCS seeks to:
Treat each child as a unique, special gift from God and strives to develop each individual to his or her fullest potential.
Partner with parents/guardians to educate the whole person (spiritual, intellectual, emotional, physical, and social); raising up children to be like Christ by following His model of increasing in wisdom and stature, in favor with God and men, reflecting God's grace in his life.
Provide students with nurturing teachers and staff who are committed to KCS' mission, vision, and philosophy of education, and who model, in and out of the classroom, the Christ-like character that is at the center of our educational philosophy.
Provide an environment, resources, and program conducive to learning and character development, which promotes a love and respect for God, the Bible, the family, leaders, and classmates.
Provide a curriculum that encompasses grade-level appropriate academic achievement integrated with the development of practical abilities and skills, as well as preparation for church, community, and public service.