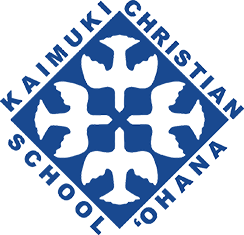 Supplemental Programs
AFTER SCHOOL CARE (ASC)

After School Care provides supervision for KCS students (Preschool 3 to Grade 8) from 3 to 5:30 pm (5 pm for Preschool 2 students).
Indoor & outdoor play and activity centers are available for preschool students. Monday to Thursday, from 3 to 4 pm, students in Kindergarten through 8th grade work on assigned homework during the Study Hall hour. Because there is no homework on Friday, special "Fun Friday" activities are provided (for all ASC age levels) from 3 to 4 pm. After Study Hall/Fun Friday, staff supervise free play on the playground until 5 pm. Students then await pick up by 5:30 pm (5 pm for Preschool 2 students).
Occasional Care
If care is needed after school for only several days a month, Occasional Care is available for families not enrolled in monthly ASC. The KCS Finance Office will bill families using Occasional Care according to the number of days attended per month.
INTERSESSION CARE
KCS offers childcare for current KCS students in Preschool to Grade 8 by request and upon availability of staff during these periods.
Forms for enrollment will be distributed via email, a month before the upcoming Intersession period. A $10/day nonrefundable deposit is required to secure your child's spot.