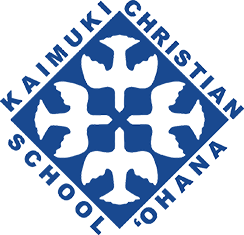 International Students
As a Student and Exchange Visitor Program (SEVP)-certified school, KCS may enroll K-12 students with F-1 nonimmigrant status.
Overseas applicants follow the same process as domestic applicants. Students must demonstrate proficiency in English. All documents must be translated into English, and documents not submitted in English will be considered invalid and delay the admissions process.
Frequently Asked Questions
What are the tuition rates and fees for international students?
The international student tuition rate for the 2023-24 school year is $21,800 - $22,800 (USD). Comprehensive fees, which vary by grade level, will also be assessed. Tuition must be paid in full at the time of student enrollment. Tuition and fees are nonrefundable and nontransferable.
What are the homestay options for students?
Students and families are responsible for securing their own housing arrangements on Oahu. KCS does not offer a homestay program.
Is insurance required?
International students must be covered under traveler's insurance prior to starting school at KCS. Insurance should be purchased independently.