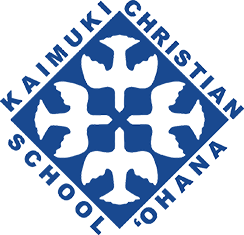 Master Plan/Vision Fund
With a vision that began over 50 years ago to provide an exceptional, Christ-centered educational experience, Kaimuki Christian School has been blessed with unprecedented growth and development. Beginning with a modest property on the corner of Koko Head and Harding Avenues and 80 students, our facilities have expanded to include all but one property on the block, a student body that has quadrupled in size and successful high school program.
From 2014-2017, bolstered by a $1.5 million grant by The Clarence T.C. Ching Foundation and the acquisition of a key adjoining property, KCC/KCS embarked on "His Vision – Our Venture," a capital campaign to fund Phase 2a of the Master Plan. The church and school committed themselves to donating $3 million toward this project. In the fall of 2016, the Clarence T.C. Ching Educational Center was dedicated. The beautiful addition currently houses administrative offices, conference rooms, music and art rooms, multi-purpose rooms, teacher workstations, student and staff restrooms, and an additional classroom.
In the coming years, we endeavor to add six more classrooms (Phase 2b) and build a multi-level parking structure with a gymnasium on the top floor.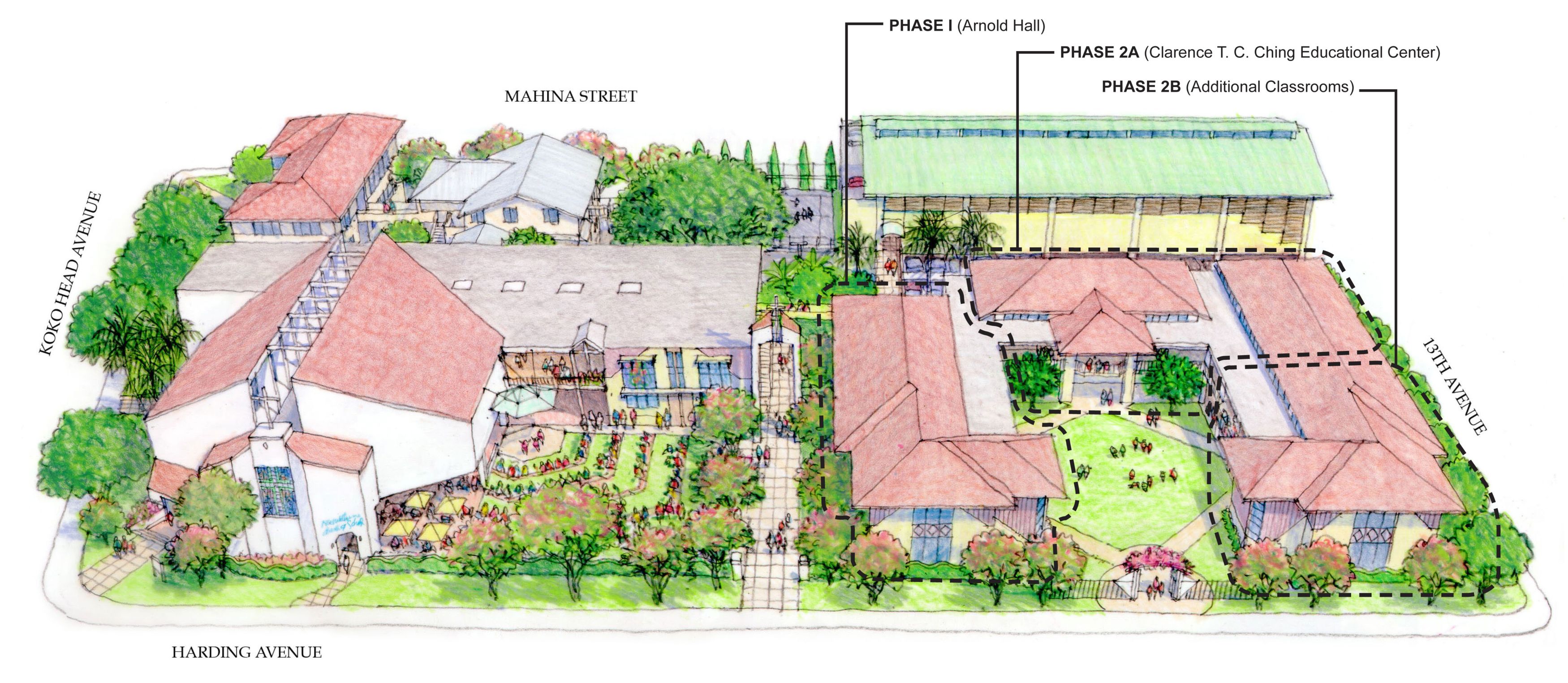 As we strive to further nurture the keiki of our school 'ohana and touch the lives of children for generations to come, we invite you to join us in this exciting venture.