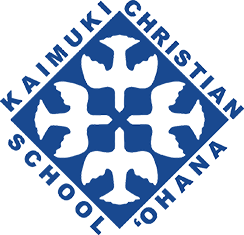 COVID-19 Updates
Re-opening for the 2020-21 School Year
In light of recent developments, KCS will be starting the school year under its distance learning protocol and will not be opening its physical campus to students in grades K-12 on Monday, August 10.
Elementary families should check their email regarding materials pick-up days and the staggered start for remote learning.

We intend to remain on our remote learning platform for grades K-12 until September 11.

Preschool students will be able to return to campus on Monday, August 10, as originally planned.
KCS Return to Campus Plan was emailed out on August 1. Our plan is to begin classes on August 10, 2020 as originally planned. However, we will stagger the return of students to our physical campus. Preschool and elementary (grades K–5) students are welcome to return to campus, in person, beginning August 10. All elementary students have the option of learning remotely ("At Home" Learning), as well. Middle and high school (grades 6-12) students will also begin academic instruction on August 10; however, middle and high school students will not be permitted on campus for at least two (2) weeks (August 10 - 23). All of their classes will be held remotely under our Distance Learning Plan (DLP).
We are excited to welcome you back on campus on August 10, 2020, as we plan to hold classes in-person every day for preschool through 12th grade.

With summer preschool and kindergarten currently held on campus, we have already implemented policy changes to adhere to health and safety guidelines provided by the DHS (Department of Human Services) and HAIS (Hawaii Association of Independent Schools). We are working on policies for grades 1-12 for the upcoming fall semester which will include daily temperature checks, wearing of face masks or shields for grades 1-12, maintaining social distancing, and keeping same groups of students together to establish cohorts. As our school opening day approaches, we will send you our updated policies.

We appreciate your patience and support. We miss you and look forward to seeing you soon!
Blessings, Mrs. Ahn