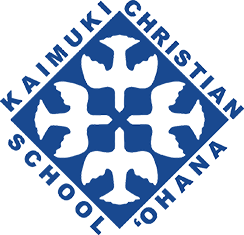 KCS News & Happenings
'Ohana Group connects with the Class of 2022
February 05, 2021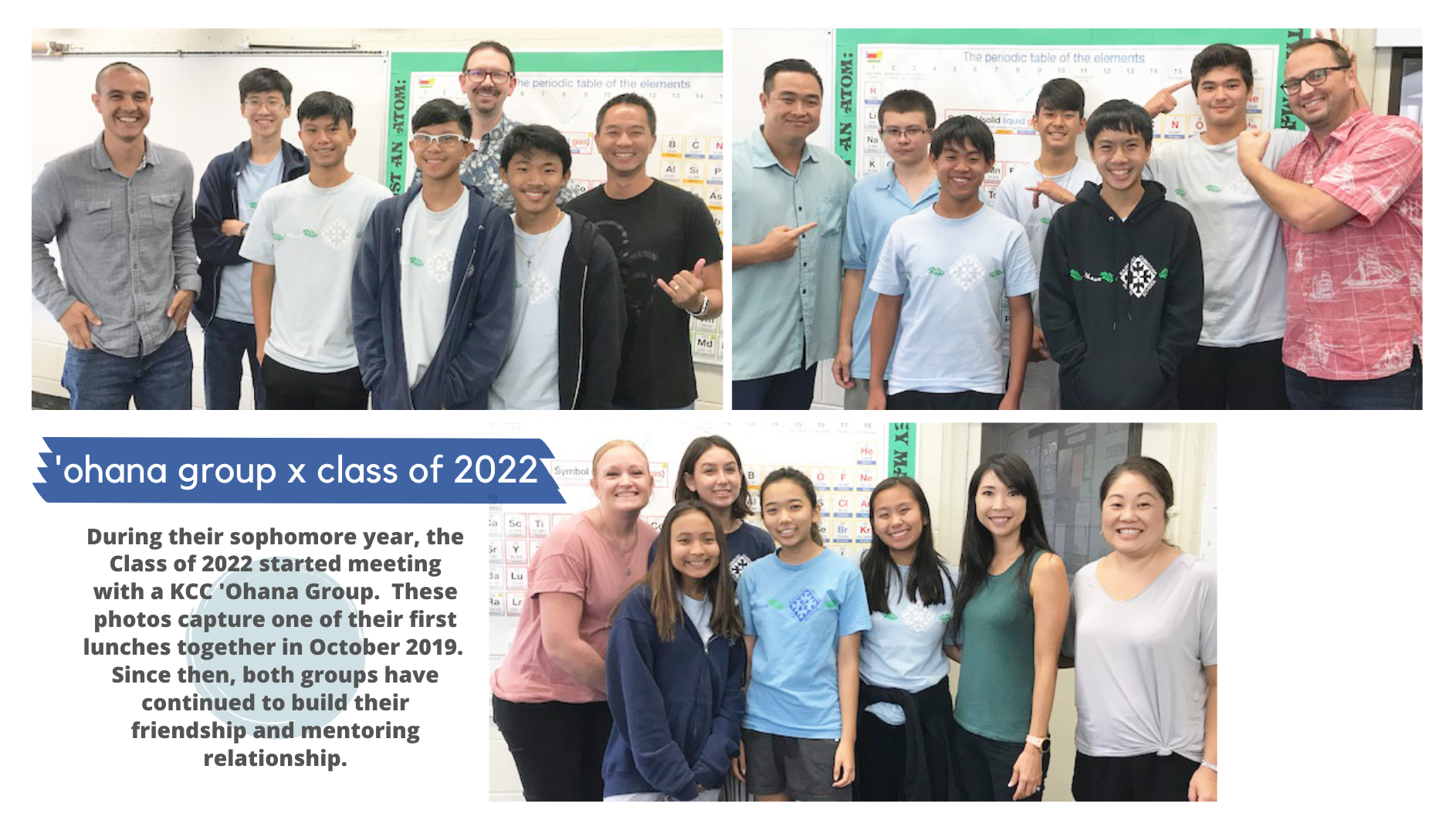 Throughout these challenging times, comfort can often be found through genuine relationships. For about a year and a half, a handful of married couples, who are a part of an 'ohana group from Kaimuki Christian Church (KCC), have paired up with the class of 2022. Despite meeting only once over Zoom this school year due to COVID-19, these adults and students met every month last school year before the pandemic. 'Ohana group members would visit the class during lunch, attend their basketball games, and communicate with the students frequently. The groups plan to restart meeting regularly over the next couple of months.
These meetings have impacted both the 'ohana group and the students deeply. The junior class welcomes these new relationships in their lives. "Having the opportunity to talk to the fun aunties and uncles in the church group is such a blessing," says Kamalani Aipa. Megan Hirasaki explains how the mentors "fill the room with laughter, listen closely to each of us, [and] encourage all of us when we need it most." Not only have the 'ohana group members mentored the students emotionally, but also spiritually. Kyle Sleeper remarks that the leadership from the men in the group has helped him to "to embrace the Lord."
Connecting these two groups together has come through fun activities and conversations. While the uncles make an effort to bring joy into the day through competitive games of charades and Pictionary, the aunties elaborate on their self-starter bands, Hillsong Worship College experiences, and their wonderful children. Caz Sands, wife of KCC Lead Pastor Bryan Sands and one of the aunties leading the group, affirms the purpose of building these new relationships, noting that their 'ohana group "wanted to reach out to students and just encourage, mentor, and be there for them, with no agenda." She describes her love of spending quality time with the class and deepening their relationships. Caz, as well as the other mentors, hope that the students know that they are cared for and fully supported in their walk through life.
The class of 2022 hopes that they will be able to continue meeting with the 'ohana group until graduation, and similarly, the 'ohana group looks forward to the day when they can meet in person with the students once again. This is a unique opportunity not only for mentorship but also for friendship. Both the adults and students are grateful for the memories they created within the group, and they pray that God grants them many more.