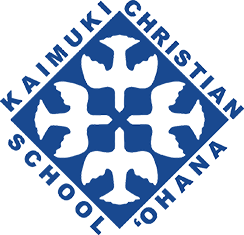 KCS News & Happenings
April 09, 2021
A two-year accreditation journey culminated in this week's four-day virtual visit by the ACSI/WASC accreditation team. The team's visit, originally scheduled for April 2020, was rescheduled for October 2020 and then later switched to a virtual format. While this visit marked the third accreditation cycle for the elementary and secondary programs at KCS, this was the first visit for the preschool program, which was officially added to the school's accreditation status in February 2020.
Guided by the steering committee comprised of Mrs. Holm, Mrs. McClair, Mrs. Tomokiyo, and school leadership, teachers and staff worked in subcommittees to produce a self-study document during the 2019-20 school year. The ACSI Reach Standards provided the framework of standards and indicators to evaluate all aspects of the school's program. The steering committee concluded the rigorous self-study process with several areas of strength from which to build upon as well as areas to develop in the continuous school improvement plan.
Utilizing Zoom for meetings, interviews, and classroom observations, the five-member visiting team had the opportunity to validate the findings presented in the self-study. Throughout the week, the team also met with the school's various stakeholders: the school board, students, faculty, parents, and support staff. The experience proved to be an affirming time, as the visiting team could sense the unique level of love and support that surrounds the church and school community. On Thursday afternoon, the accreditation team shared their visiting team report, reading out major commendations and recommendations, as well as recommending that KCS be reaccredited.
In reflecting on her first accreditation experience as principal, Mrs. Ahn expressed her gratitude for everyone involved in the process. She shared, "It was reassuring to have the accreditation team recognize the many aspects that KCS does well, and it was also beneficial to understand how we can improve as a school."