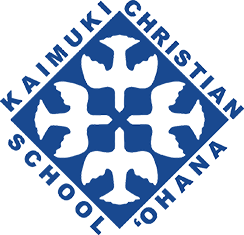 KCS News & Happenings
Posts Tagged "music"
March 03, 2023
Nearly 150 students, parents, siblings, and staff arrived at the Stan Sheriff Center on February 23 in anticipation of a memorable night. While the evening started with pre-game festivities and ended with an exciting conference matchup for the UH Men's Basketball team, the highlight occurred prior to tip-off. The KCS 'ohana watched with pride as sixth graders Daven Hamamoto, Kawika Morioka, & Eli Otake, led by Mr. Ganiron, performed the national anthem and "Hawai'i Pono'i."
On-Court Experience: Special thanks to UH Athletics and event staff for hosting approximately 100 individuals from the KCS 'ohana for a behind-the-scenes glimpse of the arena. The KCS group learned the history of the UH Men's Basketball program and watched the teams warm up from on-court seats. They also interacted with the basketball team as students lined the tunnel and court to high-five players and coaches when they made their way to the locker room and back on the court. Kids and parents were thrilled to be a part of this exciting experience!
Sixth Graders Perform: As students of Mr. Ganiron's ukulele school at KCS since 2021, Daven Hamamoto, Kawika Morioka, and Eli Otake embraced the challenge of performing the national anthem (Daven & Kawika, ukulele) and "Hawai'i Pono'i" (vocals) for a larger audience and live television. Mr. Ganiron wanted to give them another opportunity to perform and showcase their talent to reward them for their hard work during group and solo lessons. The trio practiced for four months, taking every chance to perform for an audience around campus and utilize the sound system in the Worship Center. While they knew every chord and note of the songs, Mr. Ganiron encouraged the boys to develop their skills in showmanship by learning to play off of each other and incorporate movement into their performance.
As evidenced by the video clip below, our sixth grade musicians not only entertained the audience but honored our country and state, as they represented KCS well. Mr. Ganiron hopes to continue to give Daven, Kawika, and Eli more opportunities, from competitions to community performances, to use their gifts and talents to shine!
 
September 11, 2020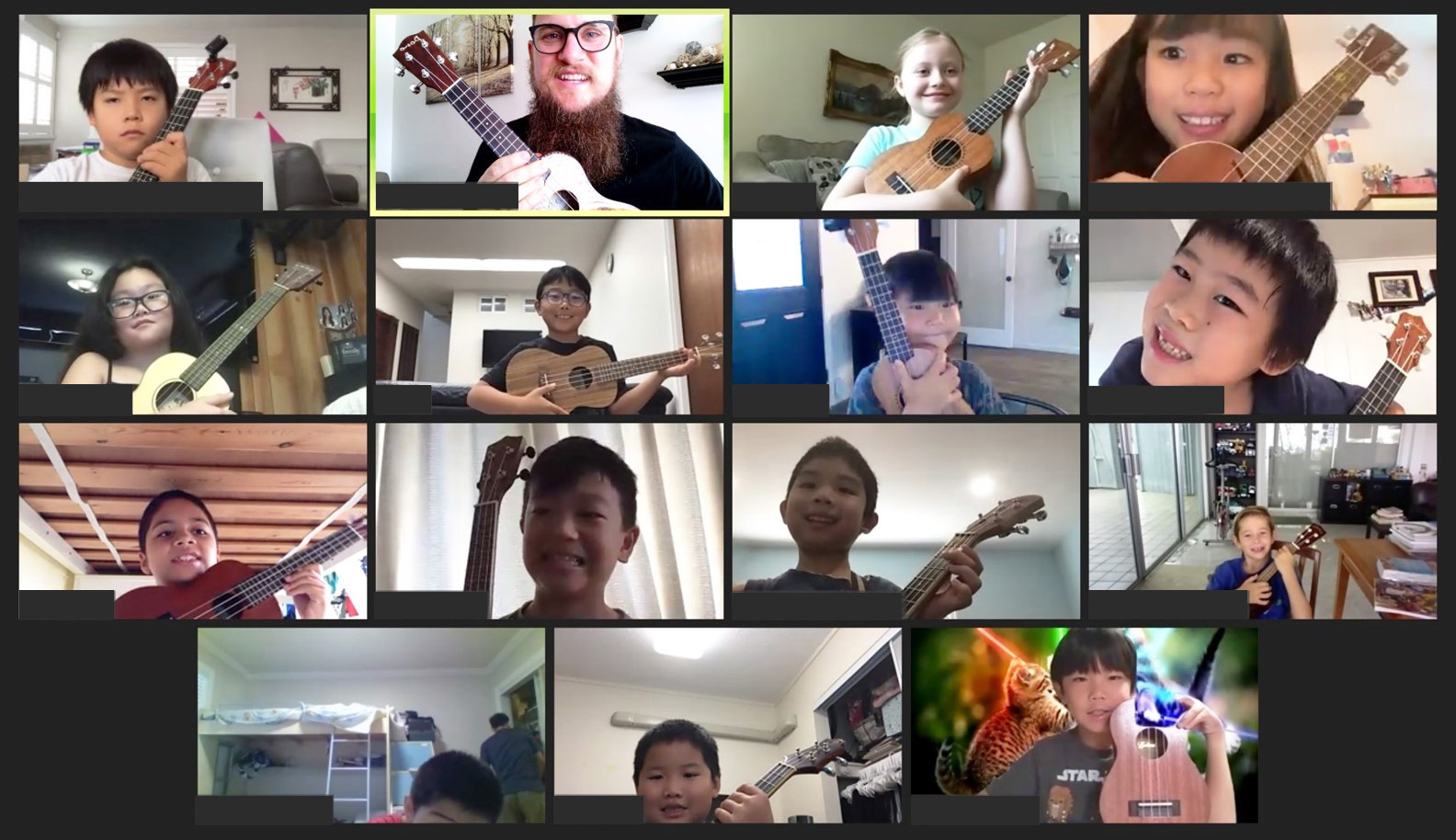 Perhaps the sounds of picking and strumming have filled your house during this time of distance learning?
Due to COVID-19 concerns, Music/Chorus Teacher, Mr. Wilcox, adjusted his first-semester music curriculum for 3rd and 4th grades, focusing on the ukulele rather than the recorder. Despite the challenges of introducing a new instrument via Zoom, students have learned new skills in each session, working on tuning, holding the ukulele correctly, and strumming. They will soon progress to learning basic chords. Meanwhile, 5th graders continue their work on the ukulele from last year and look forward to starting songs together soon.
As students have the unique opportunity to receive music instruction from their homes, Mr. Wilcox believes that "learning to play the ukulele can be a meaningful family experience." With other schools turning to distance learning and parents working from home, Mr. Wilcox has embraced the idea that parents and siblings can be a part of the learning process. He hopes that family involvement surrounding the ukulele leads to lasting memories. Music certainly has the power to bring joy during this time!