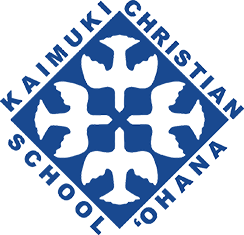 KCS News & Happenings
Posts Tagged "Clarence T.C. Ching"
February 21, 2020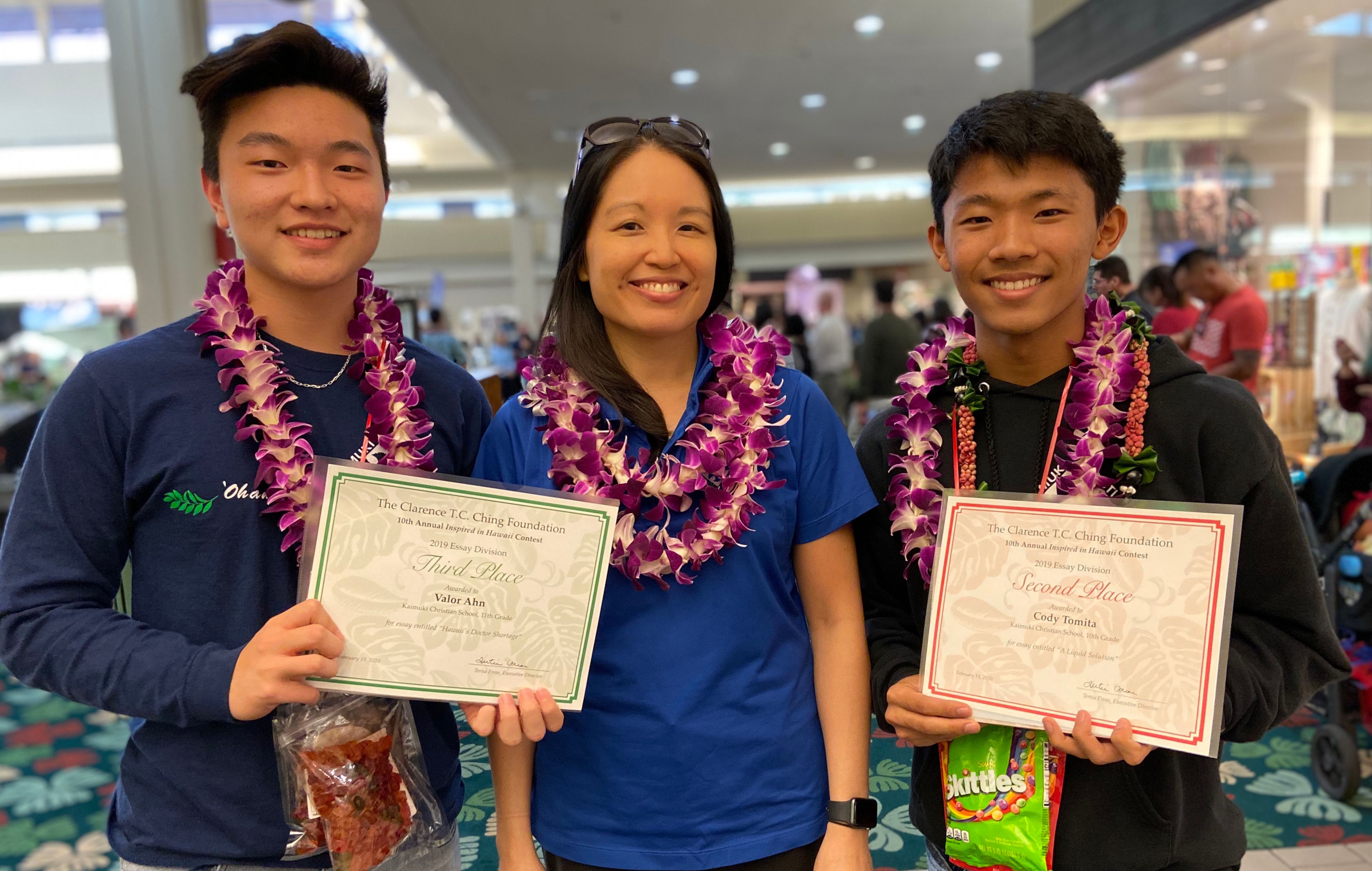 Congratulations to Valor Ahn '21 and Cody Tomita '22! Their essays were finalists in the 10th annual Clarence T.C. Ching Foundation "Inspired in Hawaii" Essay, Poster, Digital Media Poster and Video Contest. Valor, Cody, and high school literature teacher, Mrs. Fong, were recognized during an awards program on Wednesday evening.
The contest encourages students to "dream big and make Hawaii a better place" by identifying a significant problem in our islands and proposing a creative solution. In his 3rd place essay, "Hawaii's Doctor Shortage," Valor discusses the implications of the shortage of physicians on the island of Hawaii and suggests a partnership between the County and local hospitals in order to attract and retain doctors. Cody's 2nd place essay, "A Liquid Solution," proposes utilizing an innovative "liquid speed bump" developed in Spain to combat the growing number of traffic fatalities occurring each year. Bravo to Valor and Cody for their well-researched work and effectively communicating their ideas!