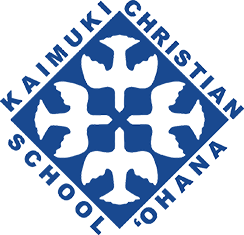 KCS News & Happenings
Posts Tagged "By His Spirit"
September 03, 2021
Have you ever been utterly tired, and at some point, felt defeated this past year? Perhaps the strenuous COVID circumstances hit you hard, and you were working through physical or mental health issues? Did the statewide quarantine cause extreme fatigue, or have you felt very isolated from your loved ones?
Throughout this past year, I have been reminded of the Jewish people's return from their exile in Babylon. They laid the foundation for the temple but unfortunately ran into hard-pressed times and let the foundation sit idle for 16 years. Depressed and lacking motivation, the Jewish people doubted God's presence.
God used prophets, such as Zechariah, Haggai, and Malachi, to remind His people that they were not meant to complete the temple alone. Zechariah received several visions from the Lord, and in one of those visions, the Lord delivered a key message: "This is the word of the Lord to Zerubbabel: 'Not by might, nor by power, but by my Spirit,' says the Lord Almighty." (Zechariah 4:6a)
Just as the work of rebuilding the temple could only be accomplished with God's Spirit, we need to remember that God's Spirit is within us and works through us; we are HIS vessels. When God calls us to a purpose, His Spirit is prevalent and equips us to fulfill our purpose.
Although our everyday circumstances are unlikely to completely return to "normal" pre-COVID times, we must remember that God continues to work, even in the midst of our trials. His strength and provision powered us through this last year, and He will continue to remain faithful and carry us through this school year. As we trust in His faithfulness, we see unexpected blessings arise from the uncertainty.
I want to encourage you to continue remaining faithful and to trust that His Spirit will guide us through this school year. Looking at our logo, I am filled with a sense of pride and optimism, knowing that our 'ohana is equipped for a rich and rewarding year. As a reminder of the Lord's strength and goodness, He gave me this scripture as the theme verse for the year: