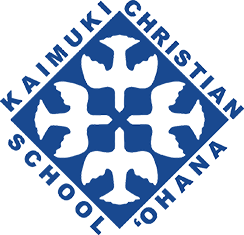 KCS News & Happenings
Posts Tagged "Alumni"
September 17, 2021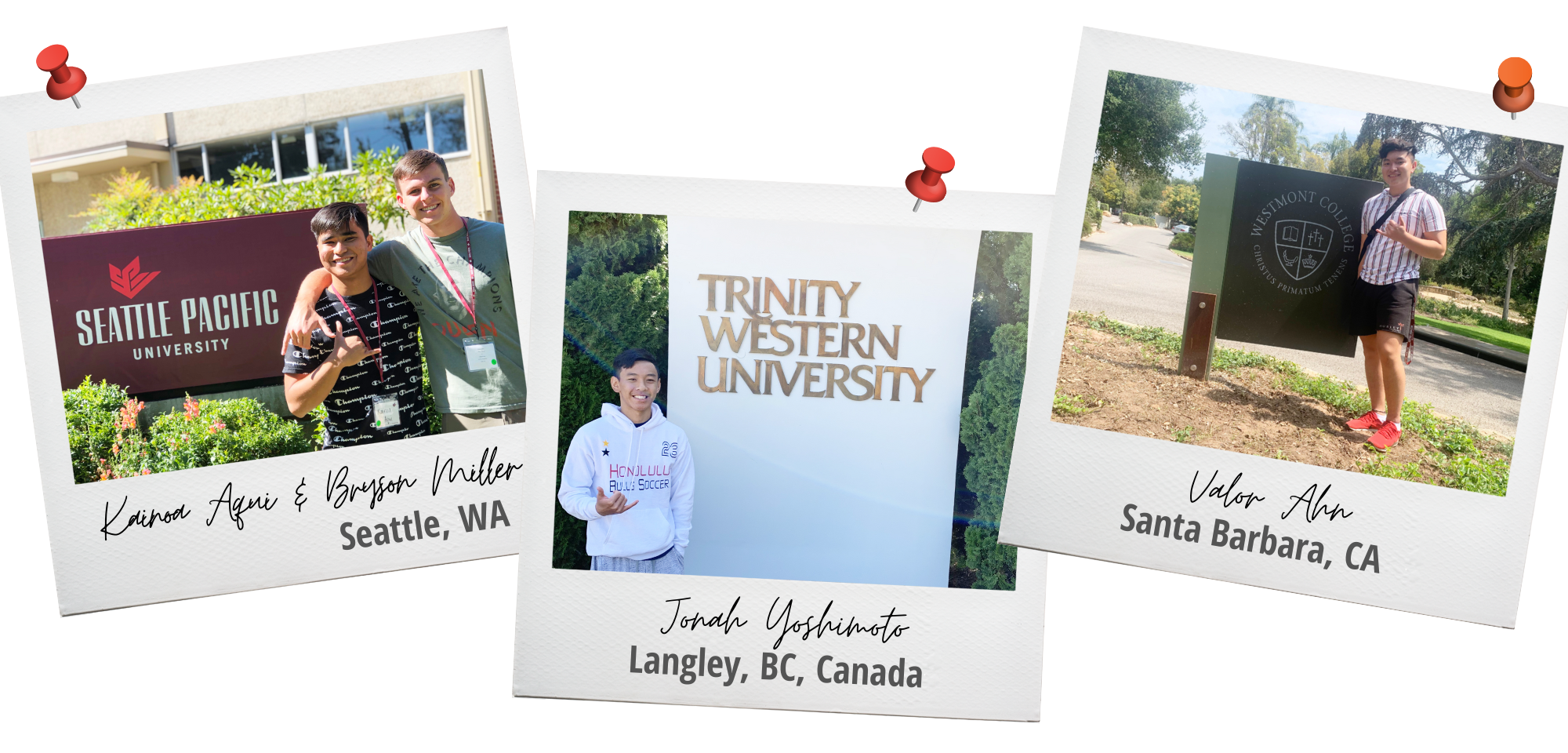 Over the past month, members from the Class of 2021 have started their college journeys. Four graduates (pictured above) recently began their adventures out-of-state, making the transition to their on-campus homes.
Along with the excitement of college-level classes and meeting new people, graduates have also reflected on how their time at KCS prepared them for this next step in their education. Kathryn Nakagawa, currently attending UH Mānoa, shares that "KCS definitely helped me to keep track of assignments and write papers." She even feels "ahead of the game" thanks to concepts she learned from Mrs. Fong and Mrs. Watanabe. Valor Ahn adds, "The small class sizes at KCS enabled me to grow comfortable with participating in class [at Westmont College], which is... a very important aspect of academics in college."
KCS looks forward to seeing how the Class of 2021 will continue to realize their God-intended potential in their next season of life!
January 29, 2021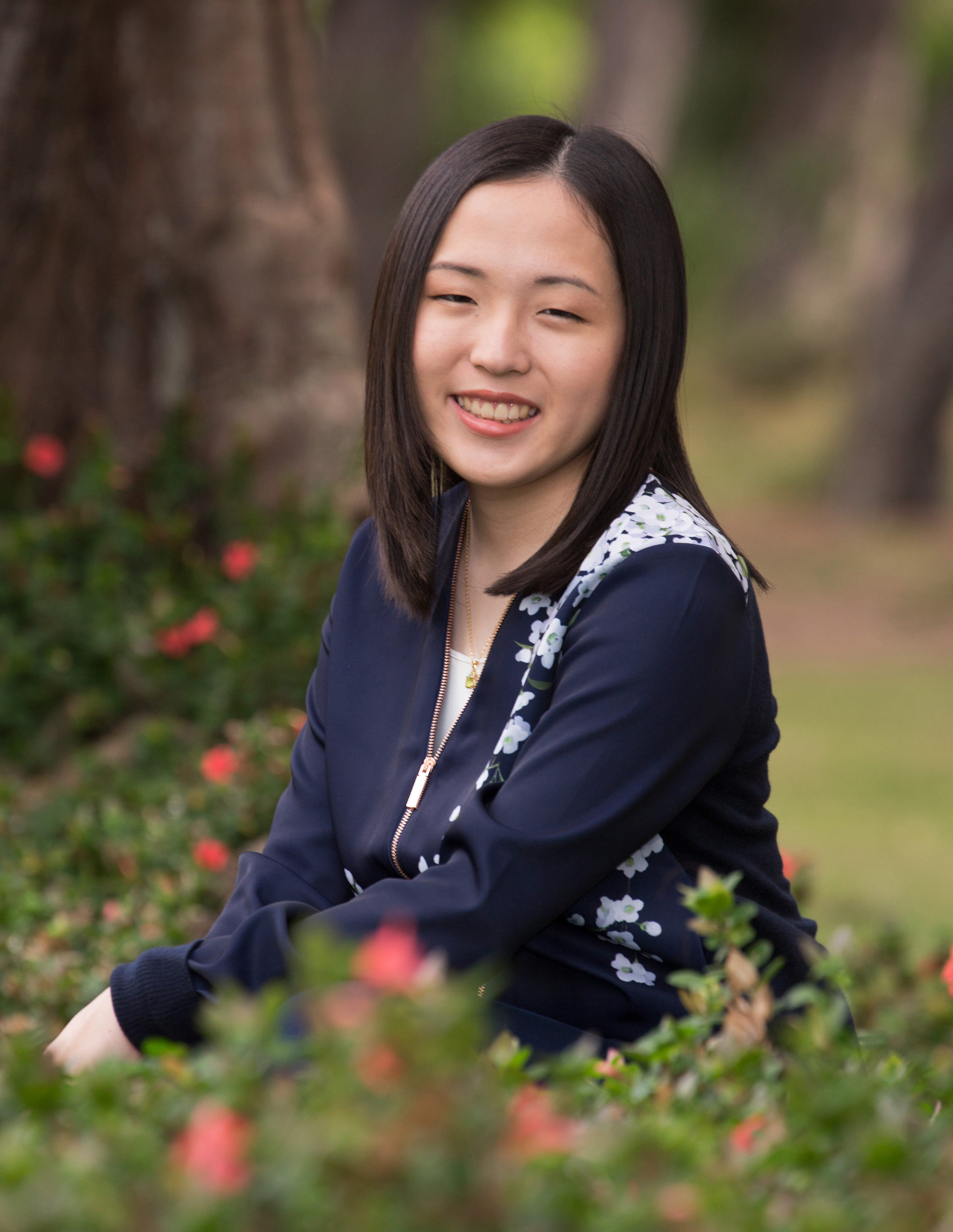 Last fall, KCS alumna and Williams College sophomore, Emily Kuwaye '19, accepted a rigorous challenge, working with juniors Amanda Roff and Jaya Alagar to submit a proposal for the 2020 JUMP into STEM competition. This collegiate competition, supported by the U.S. Department of Energy Technologies Office and organized by the National Renewable Energy Laboratory (NREL), invited student teams to present creative solutions to issues facing the building science industry. The proposal submitted by Emily and her teammates, entitled "An Interdisciplinary Approach to Homeless Shelter Design," won the technical challenge category of Advanced Building Construction Methods.
The team's innovative proposal detailed their development of a new and sustainable concrete and an architectural plan for casting the concrete into single-room homes. Emily, a History & Studio and History double major, credited her contributions to the group's success to the two summers she interned at G70. Her time at G70 not only broadened her understanding of design but taught her to have a "multi-disciplinary" approach to architecture. Emily applied these valuable concepts to the group's proposal. As Emily juggled this collaborative project in addition to her regular coursework, she attributed her education at KCS for honing her writing, research, and time management skills, as well as her ability to "hold productive discussions with others."
As the team discussed issues related to environmental health equity for their JUMP into STEM challenge, this led them to also submit a similar proposal to the Pittsburgh Platform's Student Ideas Competition. Their strong, "well thought out" proposal was once again rewarded, earning second place, and is currently published on the competition's website.
Emily and her team shared their work with students, professors, and industry leaders during the JUMP into STEM Virtual Finalists Competition held on January 28-29. When asked to reflect on this experience in light of her future professional goals, Emily said, "[These competitions have] given me the opportunity to grow and learn more about a discipline I care about outside the classroom, which will help further inform me about what my future career might be."