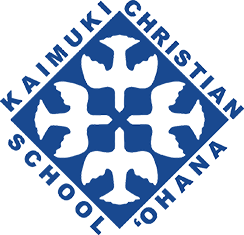 KCS News & Happenings
Posts Tagged "Class of 2021"
September 17, 2021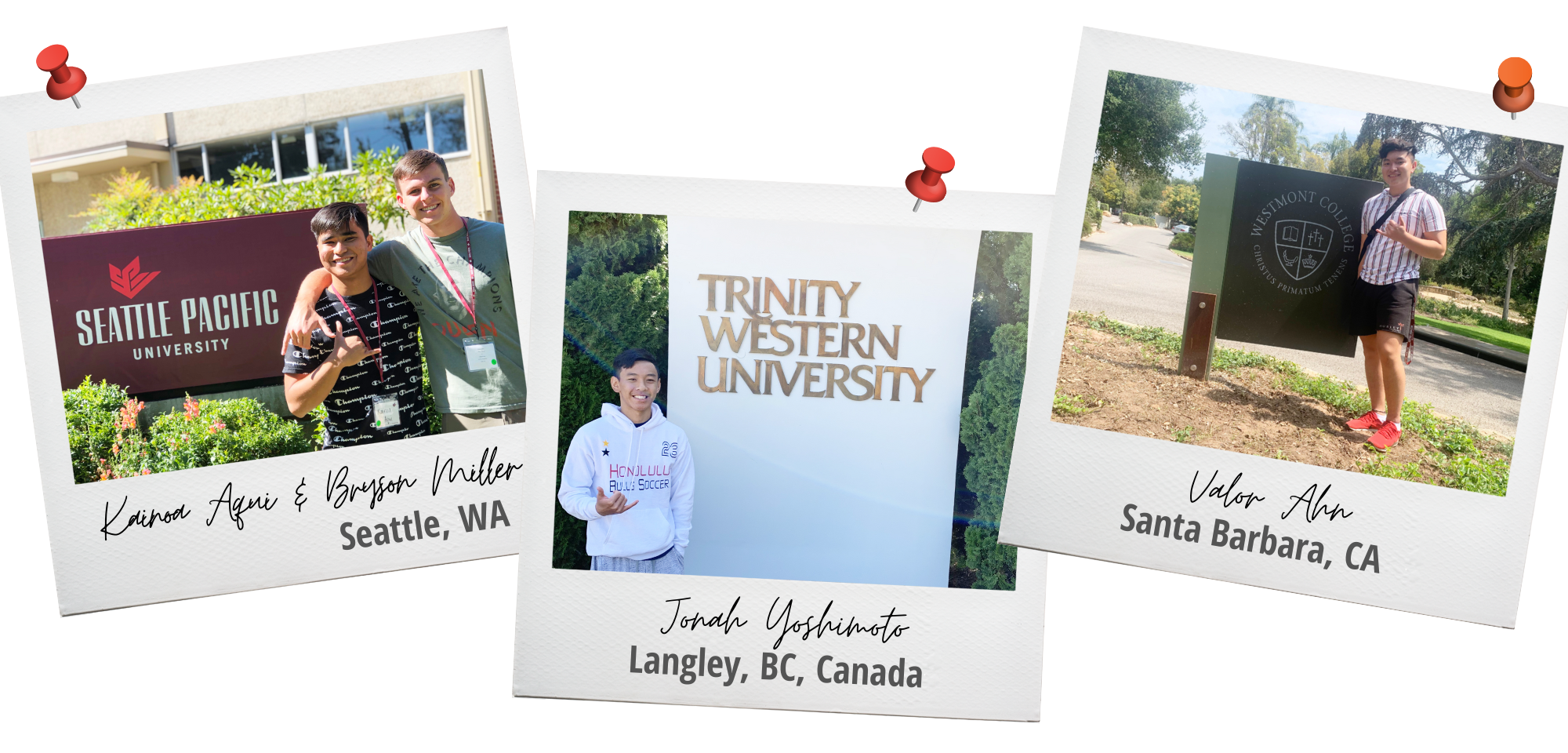 Over the past month, members from the Class of 2021 have started their college journeys. Four graduates (pictured above) recently began their adventures out-of-state, making the transition to their on-campus homes.
Along with the excitement of college-level classes and meeting new people, graduates have also reflected on how their time at KCS prepared them for this next step in their education. Kathryn Nakagawa, currently attending UH Mānoa, shares that "KCS definitely helped me to keep track of assignments and write papers." She even feels "ahead of the game" thanks to concepts she learned from Mrs. Fong and Mrs. Watanabe. Valor Ahn adds, "The small class sizes at KCS enabled me to grow comfortable with participating in class [at Westmont College], which is... a very important aspect of academics in college."
KCS looks forward to seeing how the Class of 2021 will continue to realize their God-intended potential in their next season of life!
October 23, 2020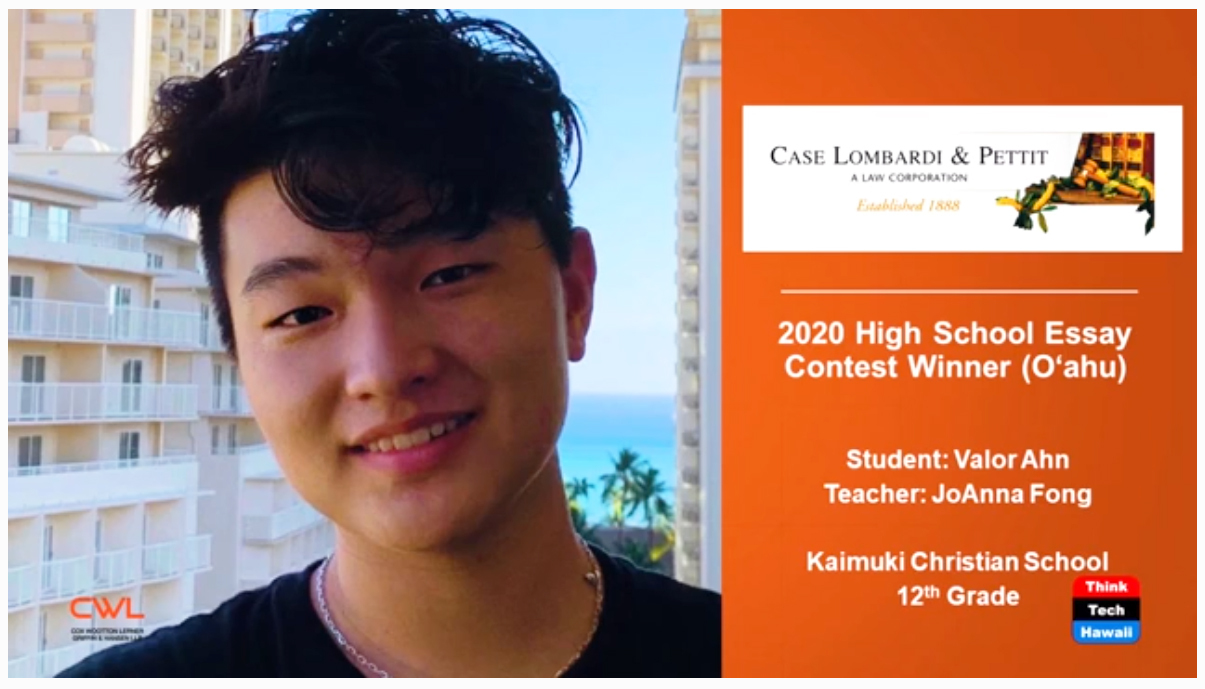 On October 9, 2020, during this year's online Hawaii Pro Bono Celebration, Hawaii Supreme Court Chief Justice Mark E. Recktenwald shared that the purpose of the event was to "honor attorneys who volunteer their legal services to aid those in need" and recognize high school students who wrote "inspiring essays about serving the community during the Covid-19 pandemic."
Senior Valor Ahn's essay was selected by the Access to Justice Commission, and he was awarded $500 by Case Lombardi and Pettit Law Corporation. During the ceremony, Hawaii State Bar Association President Greg Frey shared how impressed he was by Valor's desire to serve with "purpose" at the Salvation Army, and his profound concluding thought that "everyone has a story, and some just need a listening ear." Congratulations, Valor! Kudos to high school literature teacher, Mrs. Fong, as well!