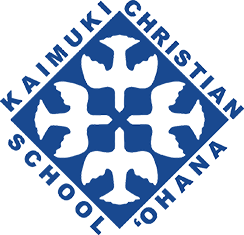 KCS News & Happenings
Posts Tagged "middle school"
December 04, 2020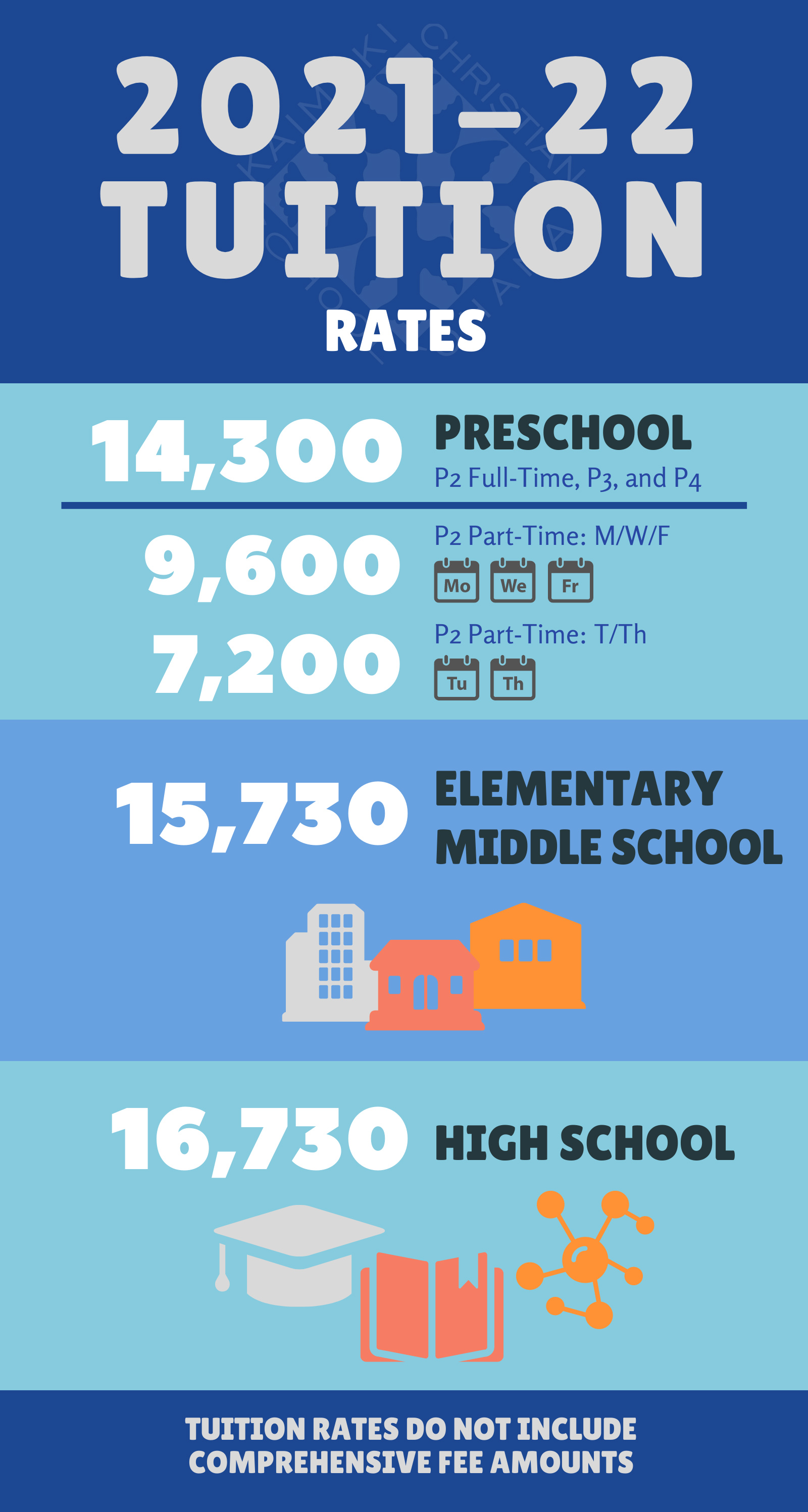 KCS is pleased to announce that its Board of Elders approved that there will be no tuition increase for the 2021-22 school year. Tuition rates will remain the same as this school year.
Recognizing that this has been a difficult year for many in the KCS 'ohana, school leadership proposed a 0% tuition increase due to possible financial hardships encountered by KCS families. Principal Mrs. Ahn states, "We empathize with the difficult circumstances that our families are facing. We desire to keep KCS affordable so that families who value a Christian education in an intimate, smaller school setting would be able to have the opportunity to attend."
Mrs. Ahn also expresses her appreciation to families who continued to invest in a KCS education and supported the school through the many factors of uncertainty this year has presented.
Reenrollment for current students starts in February. For families interested in applying for the Kyle-Lenn-Joey Scholarship program, our financial aid application will be available through FACTS Grant & Aid, beginning in mid-January.
February 14, 2020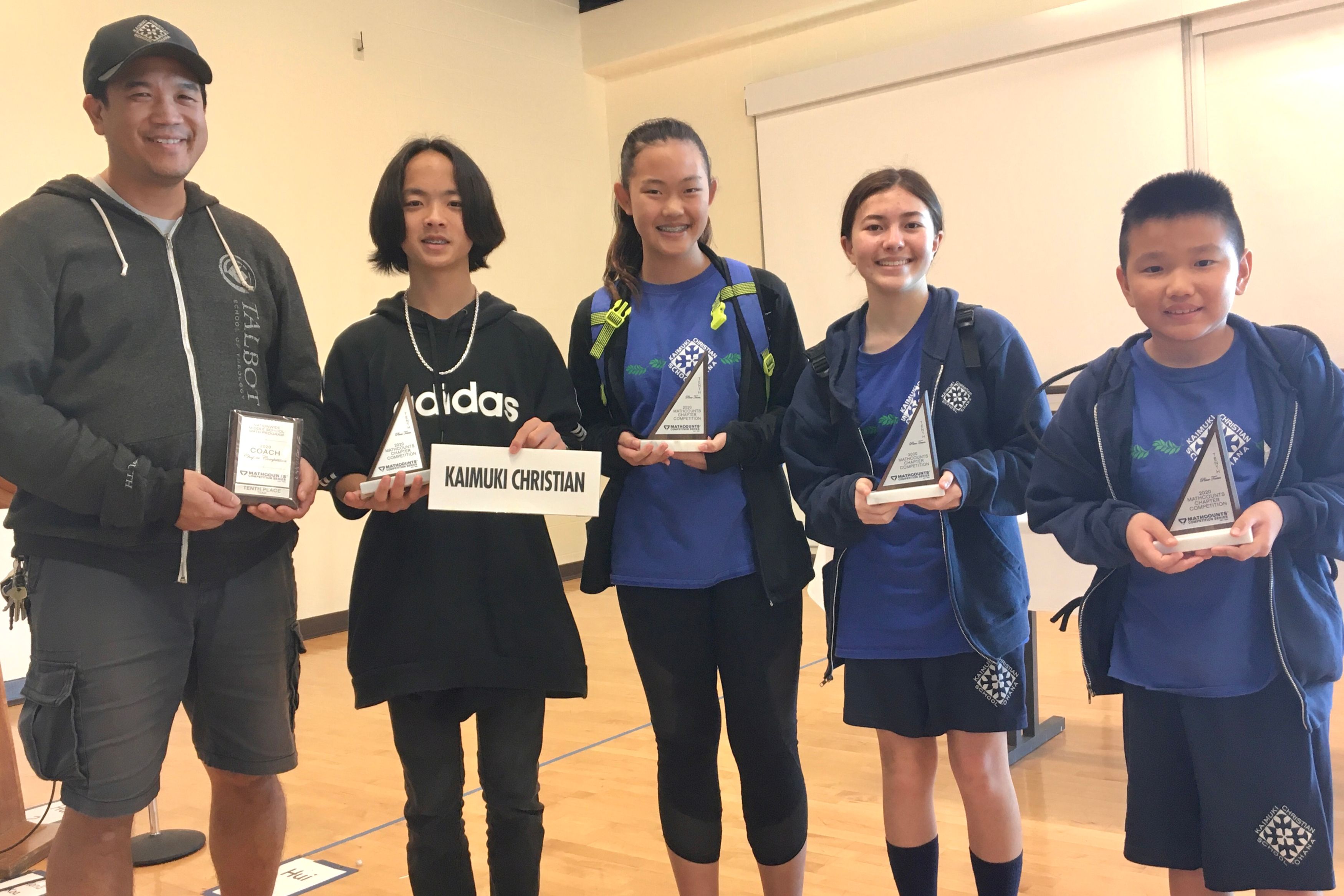 Middle school MathCounts team members participated in the regional competition, held this past Saturday at Kamehameha Schools Kapalama. Building on their 12th place finish last year, this year's team earned an impressive top 10 recognition. They worked together to earn points through three rounds of problems that tested their mathematical speed, accuracy, reasoning, and collaboration skills. On the individual level, Nathanael Shuai and Caleb Yoshioka placed 47th and 50th, respectively, landing them in the top 25% of all competitors. Mr. Kwong notes that the team's participation in the HBA Middle School math competition in the fall gave these students valuable competition experience. Great job, mathletes!

January 22, 2020
Why computer science? According to Code.org, the answer is a matter of foundation, as the nonprofit organization believes that "every 21st century child should have a chance to learn about algorithms, how to make an app, or how the internet works." Mrs. Takahashi, middle school science teacher, has embraced that vision, integrating the innovative curriculum produced by Code.org into her 7th grade science classes. She is part of the year-long Code.org Teacher Professional Learning Program, which included two weeks of classes last summer and quarterly workshops during the school year.
Seventh graders are working through the Computer Science Discoveries curriculum on Code.org. Earlier in the year, students were introduced to the topic of computer science and HTML. Currently, they are learning the programming language, JavaScript, as they work toward programming animations, interactive art, and games. For the unit final project, students will design their own game related to the earth science concepts they are studying. At the end of next month, students will tackle another coding language, Python.
As the units have progressed, students are learning to write code from scratch, building their excitement over the new skills they are acquiring. Students have also begun to think of potential careers, expressing interest in various jobs in computer science fields. With an increasing demand for computer/technology jobs, Mrs. Takahashi understands the importance of equipping students with these foundational skills. She also believes that "learning computer science is a fun way for students to increase problem solving and critical thinking skills."